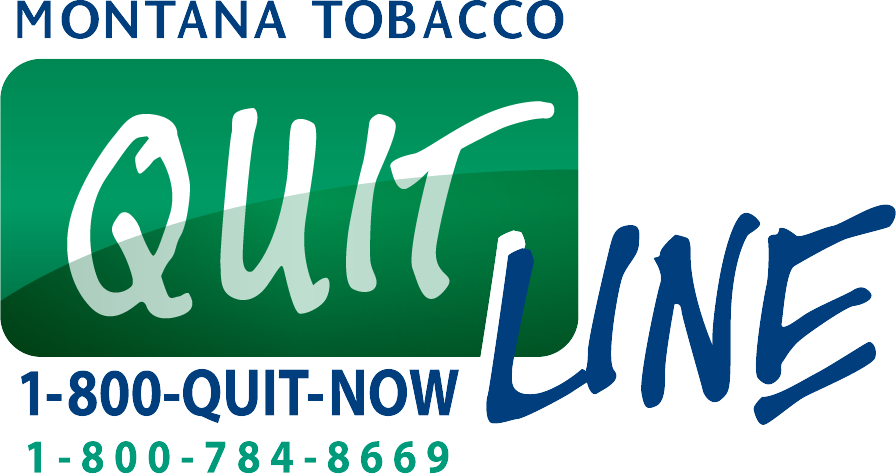 TRIPLE YOUR CHANCES OF QUITTING TOBACCO
The Montana Tobacco Quit Line offers FREE coaching, nicotine replacement therapy or cessation medications, and a personalized quit plan.
NRTs – Patches, Gum,
Lozenges (ages 18+)
Cessation Medication
(with an Rx)
The Quit Line helps with ALL forms of tobacco/nicotine products:
Cigarettes, Vaping, Chew, Cigars, Cigarillos, Nicotine Pouches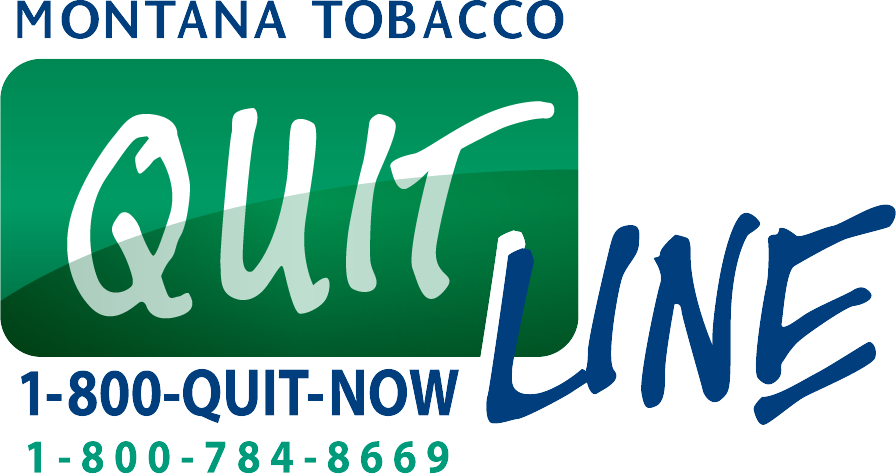 Enrollment through 1-800-QUIT-NOW (1-800-784-8669) or quitnowmontana.com
A FREE personalized quit plan
5 FREE pro-active cessation coaching sessions
FREE nicotine replacement therapy (patches, gum & lozenge) for callers 18 and older engaged in the program

OR

FREE cessation medication for callers with doctor prescription
Online CHAT options

Dedicated toll-free number 1-855-5AI-QUIT (1-855-524-7848)
Staffed with culturally sensitive American Indian coaches
5 additional coaching sessions (10 calls total)
Now offers a combined protocol to deliver our culturally tailored program for pregnant American Indians along with the cash incentives and post-partum support (14 calls total)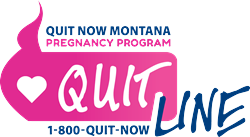 Enroll through 1-800-QUIT-NOW
Personal female coach
5 calls during pregnancy and 4 additional coaching calls postpartum (9 calls total)
CASH INCENTIVES - $20 for each completed coaching call while pregnant, $30 for each completed coaching call post-partum ($220 total)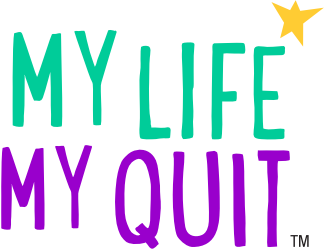 Dedicated toll free number 1-855-891-9989 or text "START" to 36072
For youth under 18
FREE coaching sessions by live text, online chat, or phone
Coaches specially trained in working with youth
RESPECTS privacy through confidential enrollment and coaching
© 2023 Montana Tobacco Quit Line. All rights reserved.